2023 Board of Directors Election
Vote Before March 31
The election for our 2023 Board of Directors is now open through March 31, 2023, until 3:00 pm. There are three (3) Board of Director's positions available. You may vote for up to three (3) candidates.
To vote, click here
.
Candidate Biographies

Jerry J. Rael
Jerry is currently on the SECU Board and is running for re-election. Jerry's experience and tenure have helped make a difference in the lives of SECU Members and he would like nothing more than to continue in this capacity. After 30+ years of public service, Jerry retired from State Government and served as a member of the PERA Board. He has a Master's Degree in Public Administration and a Bachelor's in Business Education. Jerry has been a Member of the Credit Union for many years and it would be his honor to continue to serve the Members to ensure their financial needs are handled in the most secure, effective and professional manner.

RoseMary Wickard
RoseMary has been serving on the Board of Directors of SECU since 1995 and has held many positions within the Board ranging from Board Chair, Vice-Chair, Secretary and Treasurer. RoseMary's previous experience on the Supervisory Committee has served her well in her capacity as a Board member and because of that combined experience, she has contributed and helped the SECU evolve and grow over the years to the strong organization it is today. RoseMary retired from State Government after a 26-year career in human resources management and has served on many community organizations.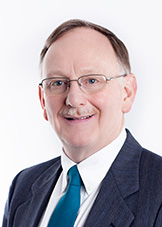 Ken Kirk
Ken is a native New Mexican and is a believer in credit unions and has been serving as a volunteer for SECU for eleven years, five years as a member of the Supervisory Committee. He currently serves as Treasurer of the Board of Directors and has been a Director for the past six years. He has attended national conferences to further his education in numerous aspects of credit union management and oversight. Ken retired after 25 years as owner and manager of Frontier Frames, in Santa Fe. He graduated from Santa Fe High in 1977 and received a bachelor's degree in business administrative from New Mexico State University.
Greg Chavez
Greg would appreciate your support and respectively asks for your vote to serve on the Board of Directors for SECU. His education and experience has focused on program management with reliability/risk analysis. He will apply this knowledge/skill set to provide strategic direction for SECU. Previously, as SECU supervisory committee chair, he oversaw extensive growth while safeguarding the Members' assets via audit function and fraud initiatives. He feels his experience in the management of projects, complex systems, risk, and informed decisions is invaluable during these economic times facing our community. Greg has a PhD in Engineering and is a Licensed Professional Engineer in New Mexico.
Daniel Sanchez
Daniel A. Sanchez has been involved as a Credit Union Member since 1970. He was elected to the SECU Board of Directors in 1980 and served for 20 years in various capacities until he was elected as District Judge for the First Judicial District Court. During this time on the Board of Directors, he also served as Chairman of then New Mexico Credit Union League and on CUNA's Governmental Affairs Committee and the International Credit Union Committee. He has represented NM credit unions in a professional capacity as legal counsel. He was instrumental in the opening of branch offices in Santa Fe, Las Vegas and Albuquerque, New Mexico.