TARA Telephone Banking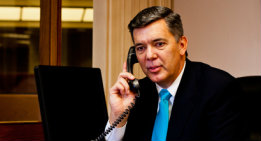 Access to State Employees Credit Union is only a phone call away with our convenient telephone banking service. Call our after hours line at any time to manage several banking functions, including checking balances, making transfers, and more.
If you have a more specific inquiry, our call center representatives are ready with an answer. The call center acts as a contact point for all branches, so you can speak to a knowledgeable professional with complete ease. Thanks to telephone banking, the sound of a ringtone is the sound of banking opportunities.
Summary

Free, easy-to-use service with any State Employee Credit Union account
Save valuable time; avoid unnecessary trips to a branch
Perfect solution for quick account inquiries
Access account information 24/7 via any touchtone phone:
Have your pin on hand for a quick process

Get Started

Simply dial 505-986-1211 to start banking by phone today!

If you're outside the local calling area, call toll free at 800-974-8272.

Call Center

Do you have a specific question about your accounts? Our fully trained staff is ready to answer your account questions. When you reach our call center, we promise you'll get an actual live person, ready to assist you. No voice mail, no automated machine.

We can help with all account questions
We are the contact point for all branch calls
We are knowledgeable and truly care about all our members

Get Started

Call 505-983-SECU (7328) to speak to someone today!

Outside the local calling area, call toll free at 800-983-SECU (7328).